Tannlin Solder Stencils
The best performing & most repeatable Laser-Cut SMD Solder Stencils. Tannlin are the UK's leading stencil supplier.
Tannlin Solder Stencils
Founded in 1998, Tannlin both design & manufacture laser stencil cutting systems and operate two stencil manufacturing facilities, Prestwick and Basingstoke. Within these facilities they operate 6 T11 highly integrated Laser cutting machines, featuring the latest 130W diode pumped fibre lasers, configured to cut up to 0.5mm thick stainless steel with an accuracy of +/- 2 Microns.
Quality is ensured as 100% aperture inspection is carried out on the laser during the cutting operation, alleviating the need to remove and realign.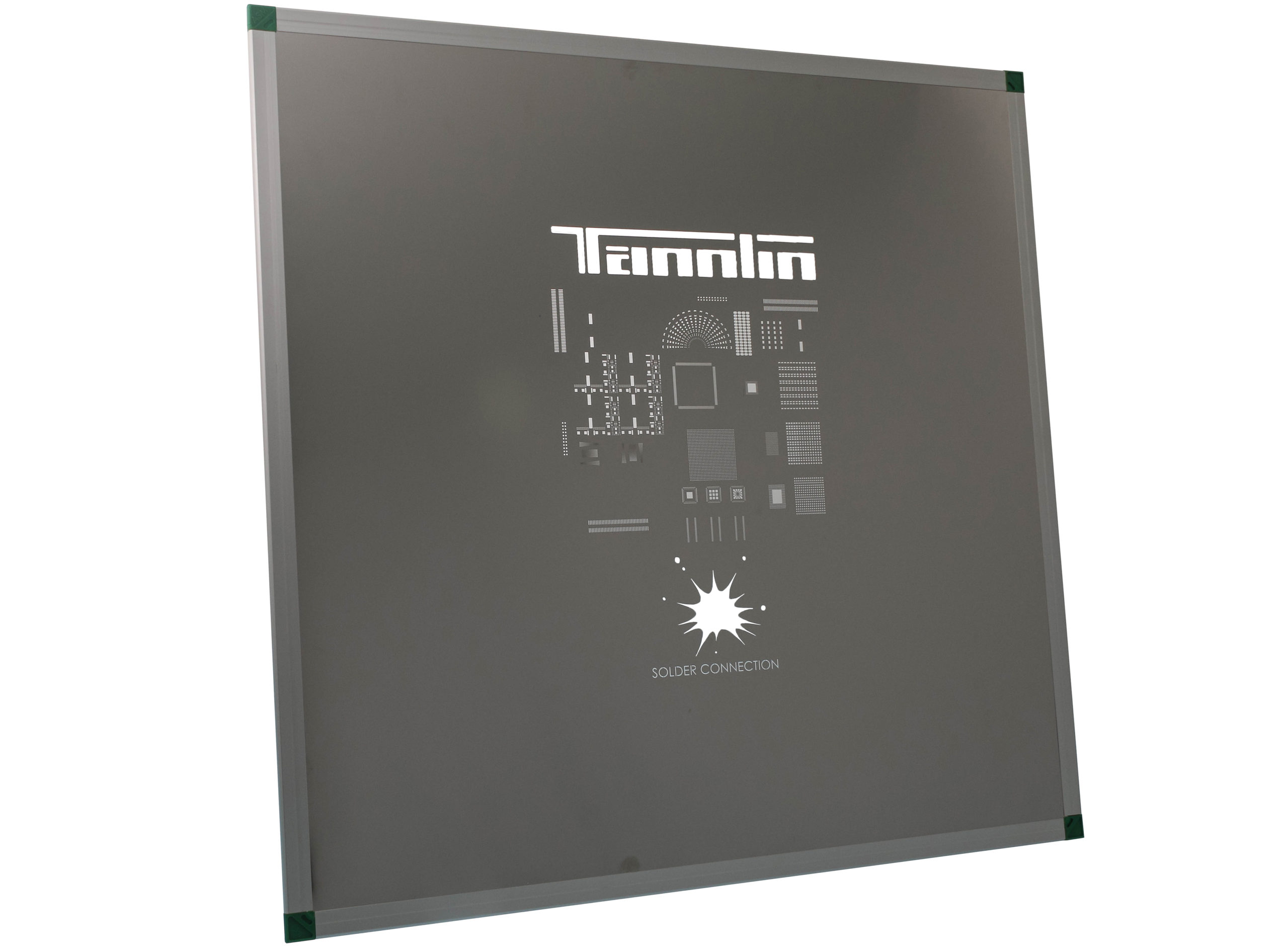 T11 Laser System
Utilising their T11 Laser Cutting machines, Tannlin manufacture their own SMD precision stencils including industry standard Vectaguard (VG) and traditional framed stencils. Typically, VG Stencils come in 23×23 and 23×29 formats. However framed stencils can be manufactured to customer requirements, ideal for large format LED arrays. The company offers several stencil performance enhancements including: Multilevel designs, Fine Grain Stainless Steel and Nano Coating.
For more information on Tannlin and their capabilities download their brochure or contact our sales team through the button below, to discuss your application.