Fume Cabinets
BOFA are a world leader in fume extraction technology, delivering innovative quality product solutions that combine high performance with low cost of ownership.

Fume Cabinets
Fume cabinets are partial enclosures designed for extracting harmful hazardous fumes, volatile organic compounds (VOCs) and fine powders. BOFA supply a range of both bench-top cabinets (FumeCAB 250, 600), & full enclosures (FumeCAB 700, 1000iQ) to aid employers in complying with current COSHH regulation. To discuss your application and identify which cabinet would be the most suitable, contact our Technical Sales Team.
Fume Cabinets offer a complete solution for fume extraction for a broad range of applications. Partial enclosures are becoming the recommended extraction option, with Government bodies, including the HSE, now making direct reference to their use within guidance documentation – such as HSG258.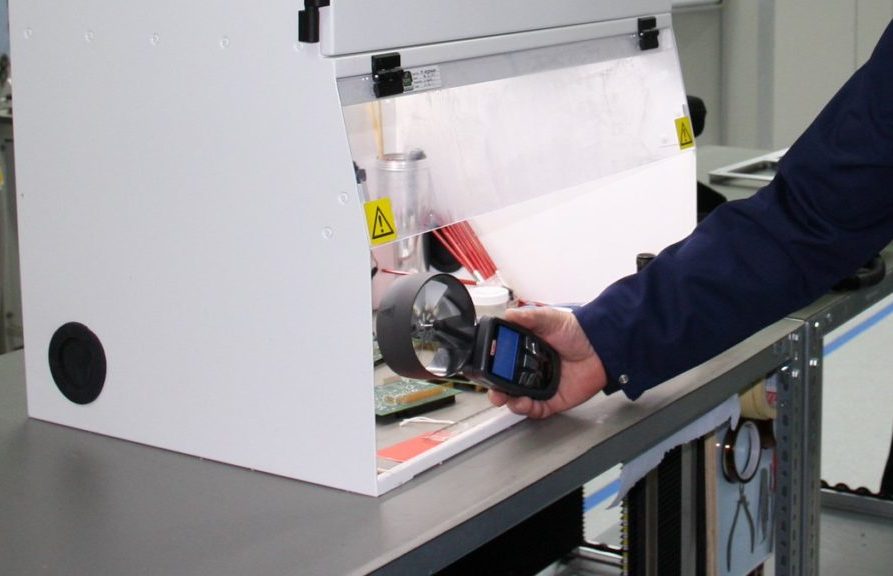 Product
Part No
Voltage
Dimensions (mm)
Opening Dimensions (mm)
Pre Filter
Combined Filter
Application
FumeCAB 250
A1020127
230v
289 x 400x 300
265 x 400
N/A
N/A
Electronics/
Medical
FumeCAB 600
A1020128
230v
350 x 540 x 360
315 x 540
N/A
N/A
Electronics/
Medical
FumeCAB 700
851561-1294
230v
780 x 680 x 490
675 x 225
A1030269
A1030270
Electronics/
Medical
FumeCAB 1000 iQ
851560-1451
230v
1026 x 1000 x 650
285 x 1000 x 650
A1030249
A1030250
Electronics/
Medical