Silver Soldering
For electrical soldering, industrial fluxes are too aggressive. Instead products specifically designed for electronic assembly are required.
Silver Soldering
Silver Soldering or 'Hard' Soldering is a type of brazing which uses silver filler metals that have a melting temperature between 600-900°C. Silver Solders are ideal for joining dissimilar parent metals ) ie. stainless steel, mild steels, brasses, bronzes and copper) due to its high joint strength and free-flowing properties.
Silver soldering differs from traditional soft soldering as it is a form of silver brazing, in which two or more parts are joined by melting and flowing a filler metal to make a joint. Joints created with silver solders will be significantly stronger than soft solders, and are typically used when mechanical strength is a design requirement.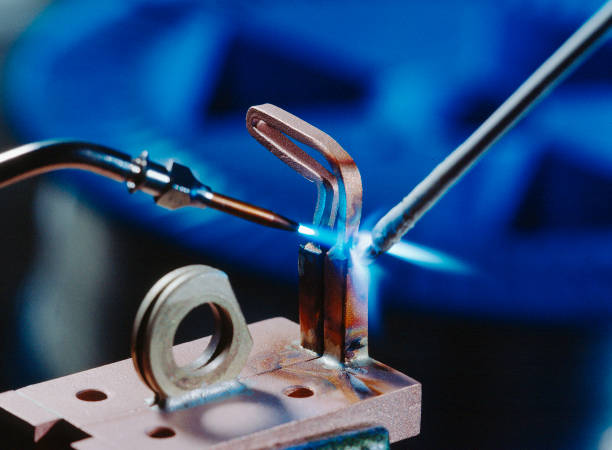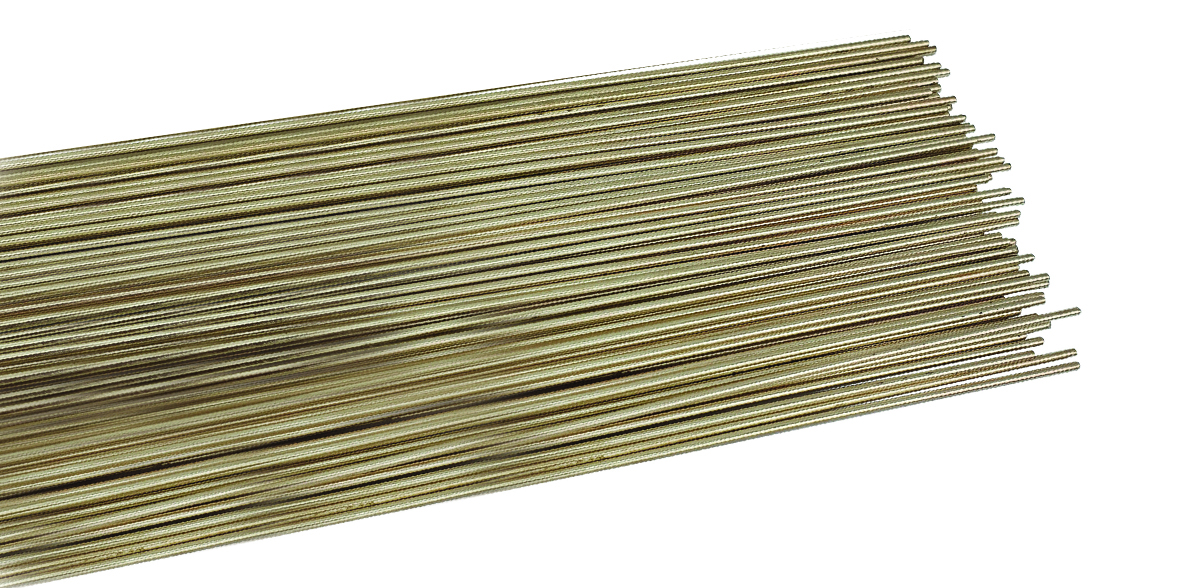 Silver Solder Alloys
Silver-Flo™ Silver Filler Metal for Silver Soldering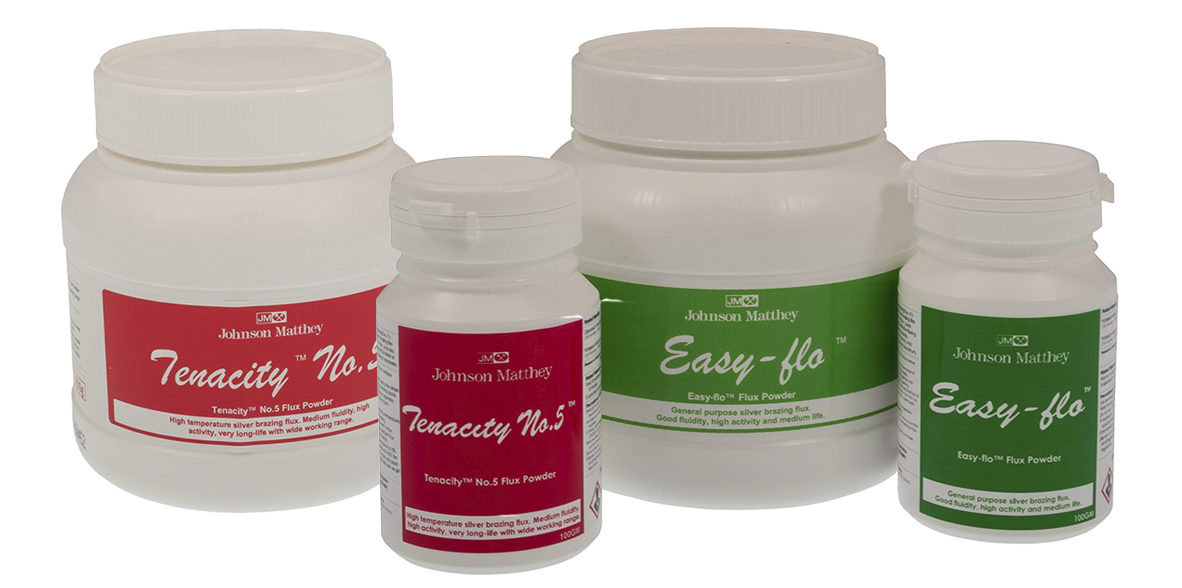 Silver Solder Flux
Easy-Flo™ & Tenacity™ Flux for Silver Soldering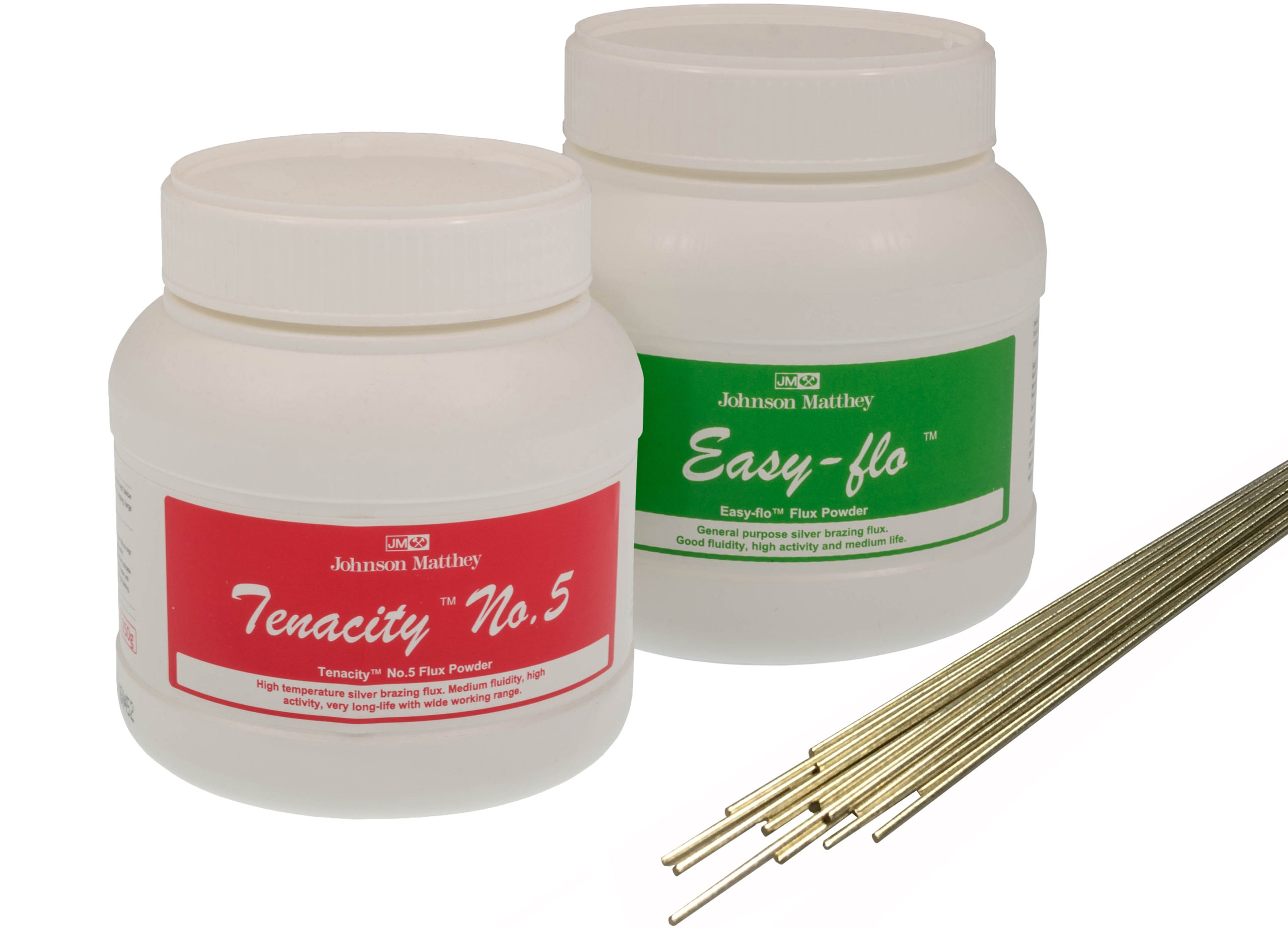 Johnson Matthey
Solder Connection supply a number of common silver soldering products from the Johnson Matthey's range, a company well known for well known for manufacturing high quality products for industrial applications.
We stock a range of Silver-flo™ Solder rods alongside powder fluxes, including the popular Easy-flo™, recognised as one of the best flux powders available, and Tenacity™ No.5. Our most popular Silver Solder, Silver-flo™ 55, is a general-purpose cadmium-free filler metal, combining low brazing temperatures with short melting ranges.
If you are looking for these products in small quantities please visit our sister website – Solders & Fluxes.