Qualitek Solder Wire
A comprehensive range of Qualitek Solder Wire, encompassing a range of alloys and diameters.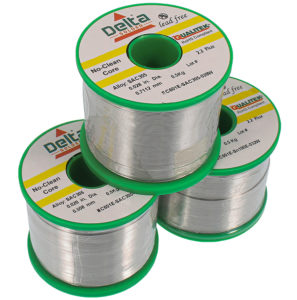 Qualitek Solder Wire
Qualitek utilise the latest in wire extrusion and drawing technology to manufacture its low residue/fine diameter wire. The flux formulations incorporate similar chemistry used within Qualitek solder pastes & fluxes. Qualitek continually produce consistently high quality solder wire, that is uniform in diameter and effectively free of flux voids.
A comprehensive range of alloy types and flux formulations are readily available, encompassing No-Clean, Halide and Halogen Free, Water-Soluble, Rosin Mildly Activated, Low Melt Point and Rosin Activated. All Qualitek wire solders meet or exceed J-STD-004B specifications.