Industrial Soldering
A comprehensive range of soldering products including Fluxes and Hard & Soft Solders, in convenient quantities that are ideal for a wide range of industries and applications
Industrial Solders & Fluxes
Solder Connection has manufactured a comprehensive range of industrial fluxes, solder paints and flux cored solder wires for over 15 years, supporting a wide range of diverse manufacturing sectors from oil and gas industries, utility companies, transport infrastructure, architectural design and vehicle repair and restoration sectors.
The chemistries used within the flux technology are designed to facilitate the soft soldering of many dissimilar metals in use today , these include brass, copper, mild steel, cast iron, galvanised aluminium, stainless and nickel bearing alloys. Although many products are very active in removing oxide levels prior to soldering our radiator fluxes are designed not to tarnish or carbonise during the processes and are fully water soluble.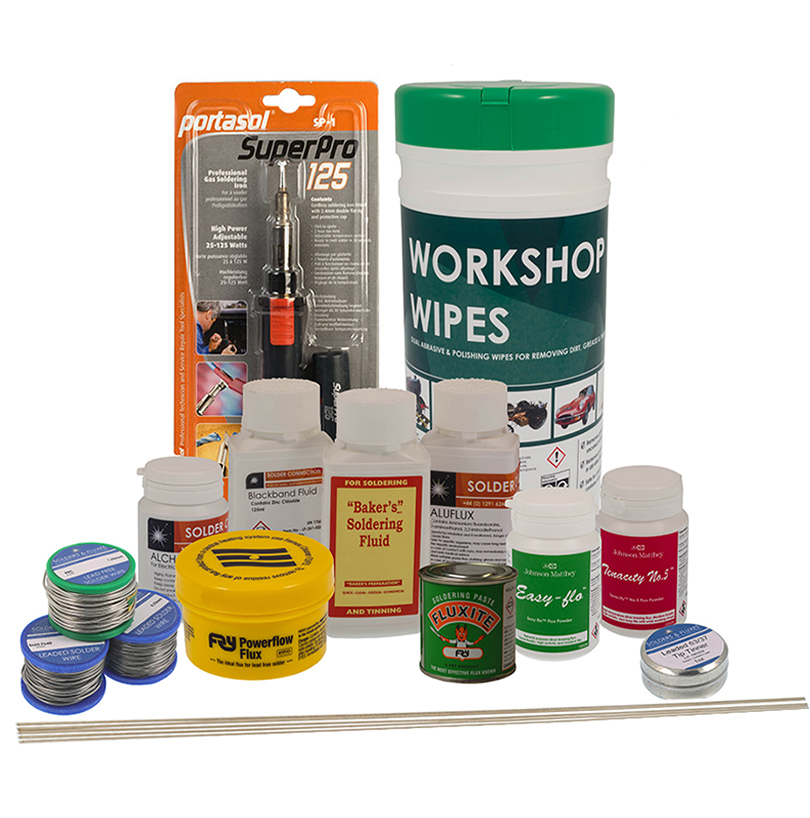 Unsure which Solder and Flux you should be using for your application. Download our guide for an overview of the available products and their compatibility. For further advice, specific to your application, contact our Technical Sales Team.