Metcal Fume Extraction
A Metcal fume extraction system is an ideal solution for creating an  environment that is safer, healthier, and optimal for productivity.
Metcal Fume Extraction
For the safety of your operators and working environment, Metcal offers a full line of solder fume extractors. Metcal's range include on-tip extraction and benchtop solutions, alongside the larger capacity VFX Volume Extractor. Metcal's BVX Series fume extractors are available in single (BVX-100 Series) and dual arm (BVX-200 Series) configurations.
For advice and guidance on which extractor is the most suitable for your workplace, contact our Sales office and speak to a member of our technical team.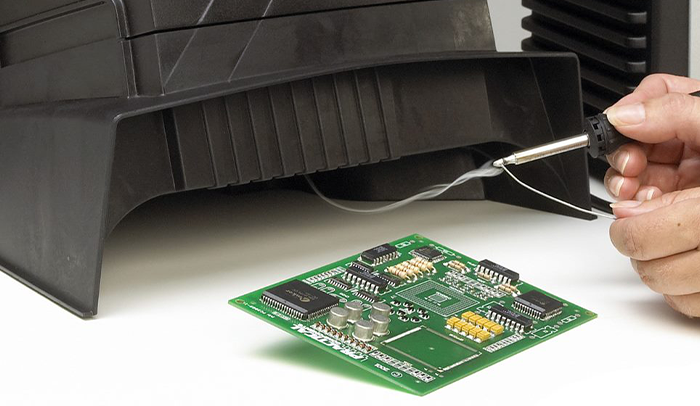 MSA Smoke Absorber
Looking for a more compact way to remove smoke & fumes? If you have limited bench space the MSA Smoke Absorber may be a beneficial extraction asset for your application. Designed as a space saving solution the MSA absorbs lead-free flux fumes caused by hand soldering. The unit is dual position and can be used vertically or horizontally.
For more information on the MSA Smoke Absorber contact our Technical Sales team or click here.