Technibench Modular Workstations
Looking for a work station that emphasises workplace user-friendliness and safety? Technibench supply a range of bespoke modular work benches which can be adapted to your needs.
Technibench
Solder Connection, in conjunction with Technibench, a UK based workbench manufacturer, specialise in the production and supply of industrial & technical workbenches and logistic systems
Our standard modular design and bespoke products ensure we can fulfil the most esoteric of work-place needs. All the workbenches in our range are available with a range of electro-static dissipative (ESD) work surfaces for use in areas where static electricity is a consideration, such as component or PCB handling.
Workbenches are welded to UK Certified Standards and then powder coated. ESD finishing options are available, dependant on the customers application. If required electrical installation and PAT testing can also be completed before shipment.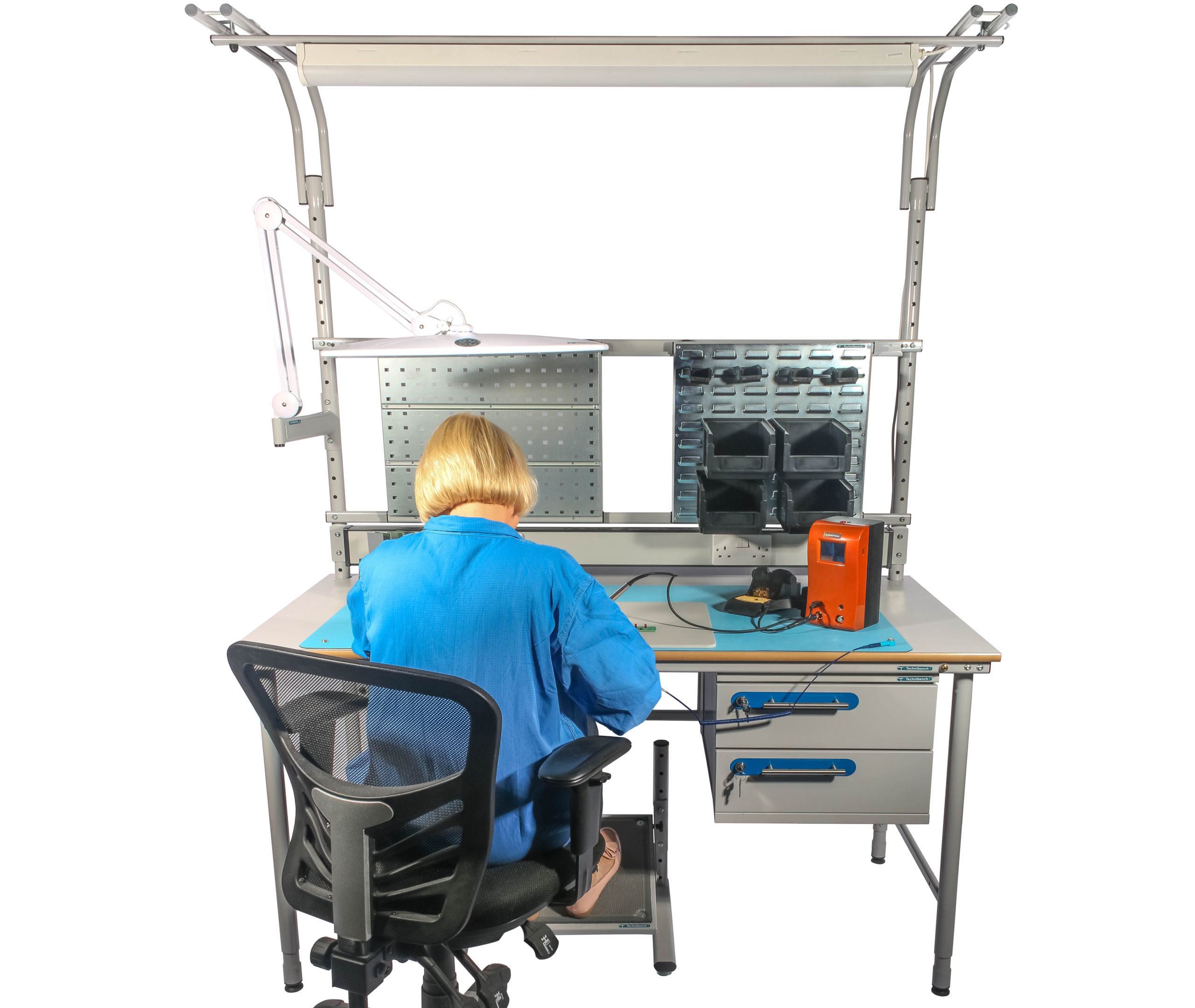 Modular Workstations
These fully modular based designs can be individually tailored to your own production requirements. They are shipped flat packed to your facility or a full installation service is available. Supplied as a Standard (manually adjustable) or an Electronically Height Adjustable design. Range of sizes and finishes available.
With bespoke design available, choose from a comprehensive range of both upper and lower accessories, including drawer packs, electrical distribution rails, overhead lighting and screens. All workbenches are available fully ESD compliant for applications where static electricity is a consideration.