Ultrasonic Cleaning
Solder Connection are a distributor of Ultrawave Ultrasonic Equipment. What is Ultrasonic Cleaning and how can it aid your cleaning process?
Qi Series
Ultrawave's Qi-Series ultrasonic cleaners incorporate high quality with advanced technology for excellent and consistent ultrasonic cleaning performance from precision pharmaceutical and medical device manufacturing to heavy duty cleaning in automotive and engineering processing. The Qi Series is built with a 2mm thick, 316L stainless steel tank, chemical compatibility of these industrial grade benchtop ultrasonic cleaners is maximised.
For advice and guidance on which Ultrasonic Bath is the most suitable for your workplace, contact our Sales office and speak to a member of our technical team.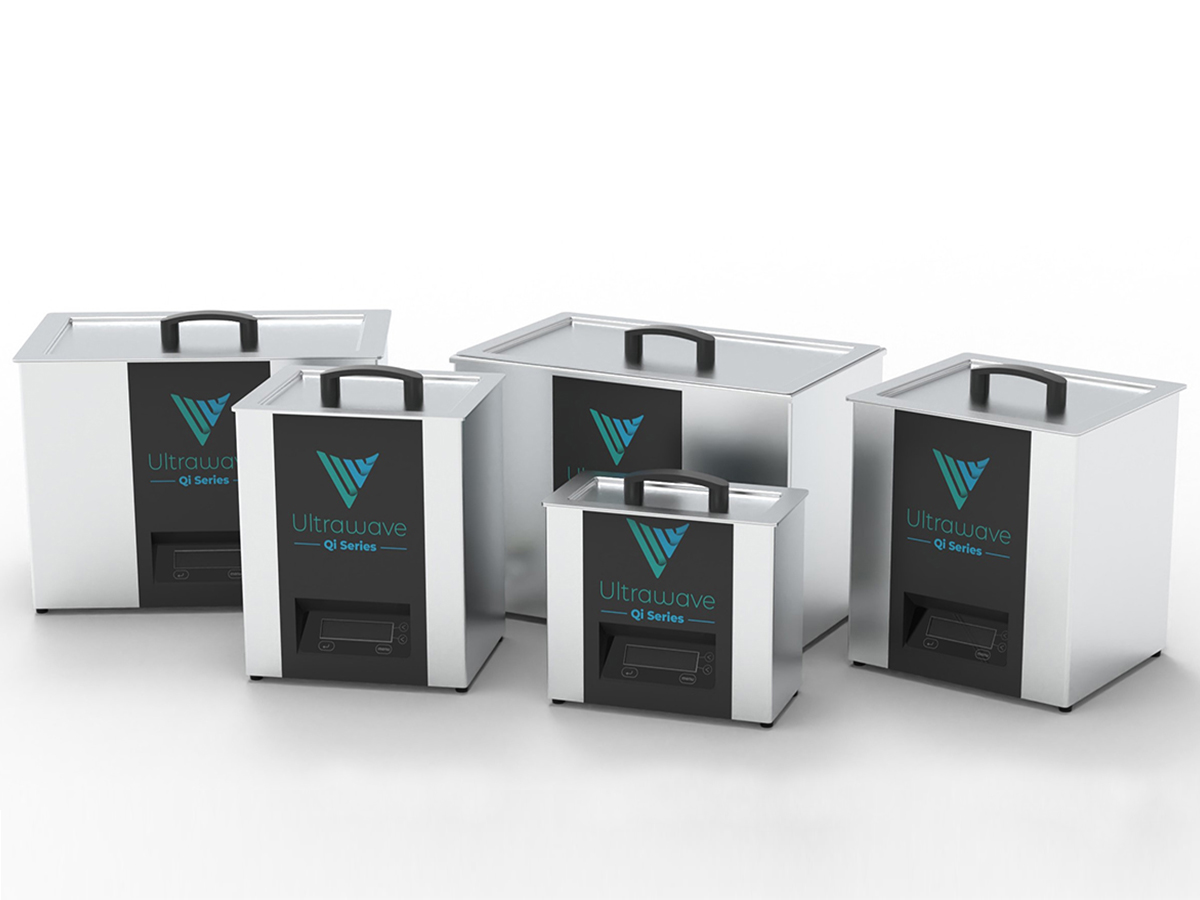 Product
Capacity (L)
Overall
Dimensions (mm)
Working Tank
Dimensions (mm)
Basket
Dimensions (mm)
Ultrasonic
Power (w)
Heater
Power (w)
Qi-100
5
375 x 300 x 310
275 x 120 x 150
250 x 110 x 75
100
300
Qi-200
12
375 x 390 x 420
275 x 215 x 200
245 x 195 x 125
200
600
Qi-300
17
400 x 460 x 310
305 x 275 x 200
275 x 250 x 125
300
750
Qi-400
30
580 x 460 x 420
485 x 275 x 200
455 x 250 x 140
400
1350