Ultrasonic Cleaning
Solder Connection are a distributor of Ultrawave Ultrasonic Equipment. What is Ultrasonic Cleaning and how can it aid your cleaning process?
IND Series
Ultrawave's new IND-Series Industrial ultrasonic cleaners are robust and reliable, delivering effective cleaning results for all manufacturing, processing and maintenance applications. Available from 32 to 108L in capacity, the IND-Series removes contaminants from crevices and other hard to reach areas thoroughly and quickly, increasing throughput and cleaning quality of your components.
For advice and guidance on which Ultrasonic Bath is the most suitable for your workplace, contact our Sales office and speak to a member of our technical team.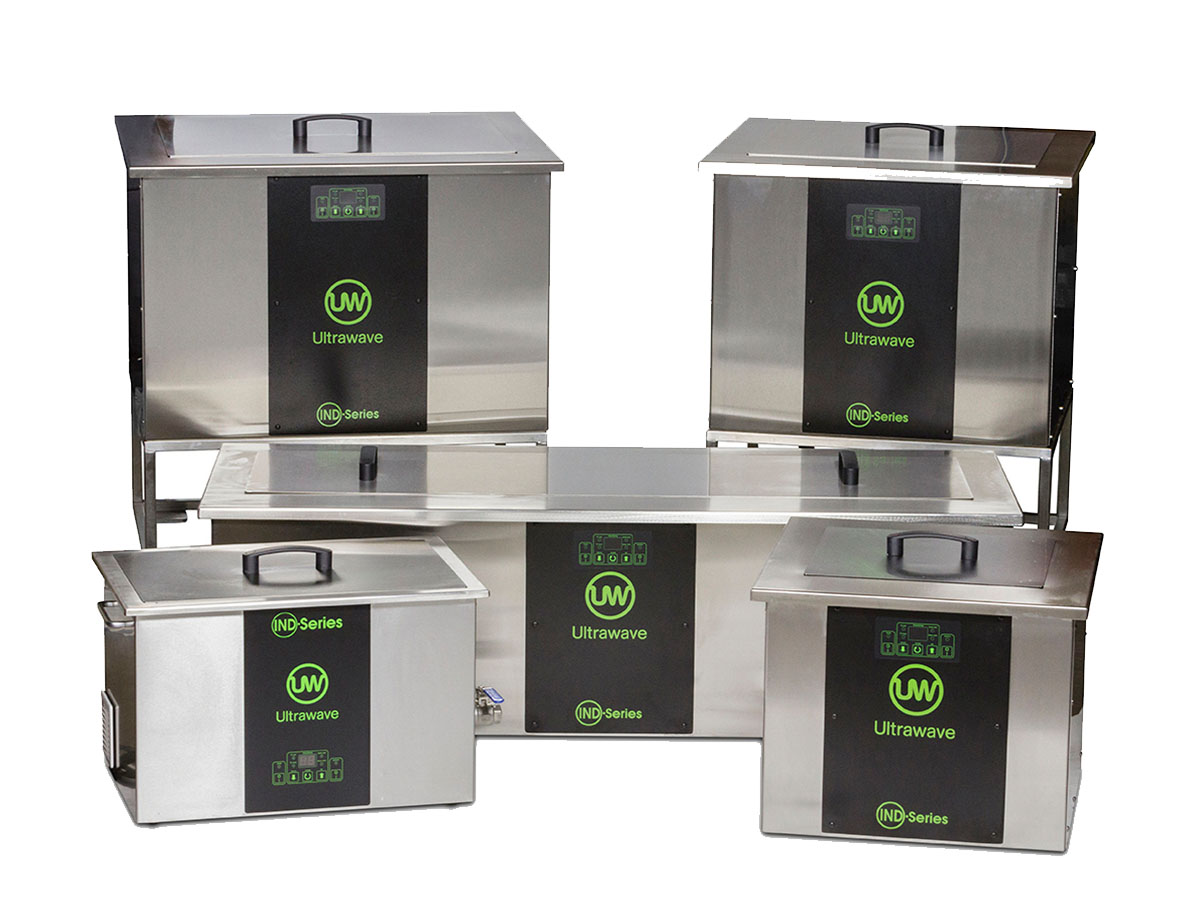 Product
Capacity (L)
Overall
Dimensions (mm)
Internal Tank
Dimensions (mm)
Basket
Dimensions (mm)
Ultrasonic
Power (w)
Heater
Power (w)
IND30
32
515 x 560 x 445
350 x 300 x 300
320 x 270 x 235
400
1000
IND45
47
615 x 560 x 545
450 x 300 x 350
320 x 270 x 285
600
1000
IND75
75
765 x 760 x 445
600 x 500 x 250
570 x 470 x 185
600
1500
IND80
80
665 x 660 x 545
500 x 400 x 400
470 x 370 x 335
900
2000
IND90
90
765 x 760 x 445
600 x 500 x 300
570 x 470 x 235
800
2000
IND100
108
765 x 710 x 545
600 x 450 x 400
570 x 420 x 335
900
2000
IND100L
108
1365 x 560 x 445
1200 x 300 x 300
1170 x 270 x 235
1600
1500