Puralloy® Solid Wire
Quality UK manufactured Solid Wire for Electronics & Industrial applications
Puralloy® Solid Wire
Selective Soldering offers a significantly lower cost approach, over conventional wave soldering, when soldering through-hole components on mixed technology PCBs. By automating the soldering process you will not only improve product quality but this will also result in enhanced production throughput.
Solder Connection Puralloy® incorporates a range of larger diameter feed wires which have been designed with selective soldering in mind. This solder wire is manufactured to high tolerances and wound onto 4 kg reels at a constant tension to ensure a smooth take off through the machine feed mechanism into the solder pot.
Standard Alloys included below. Other Alloys and Diameters may be available on request – Please contact us to discuss your requirements.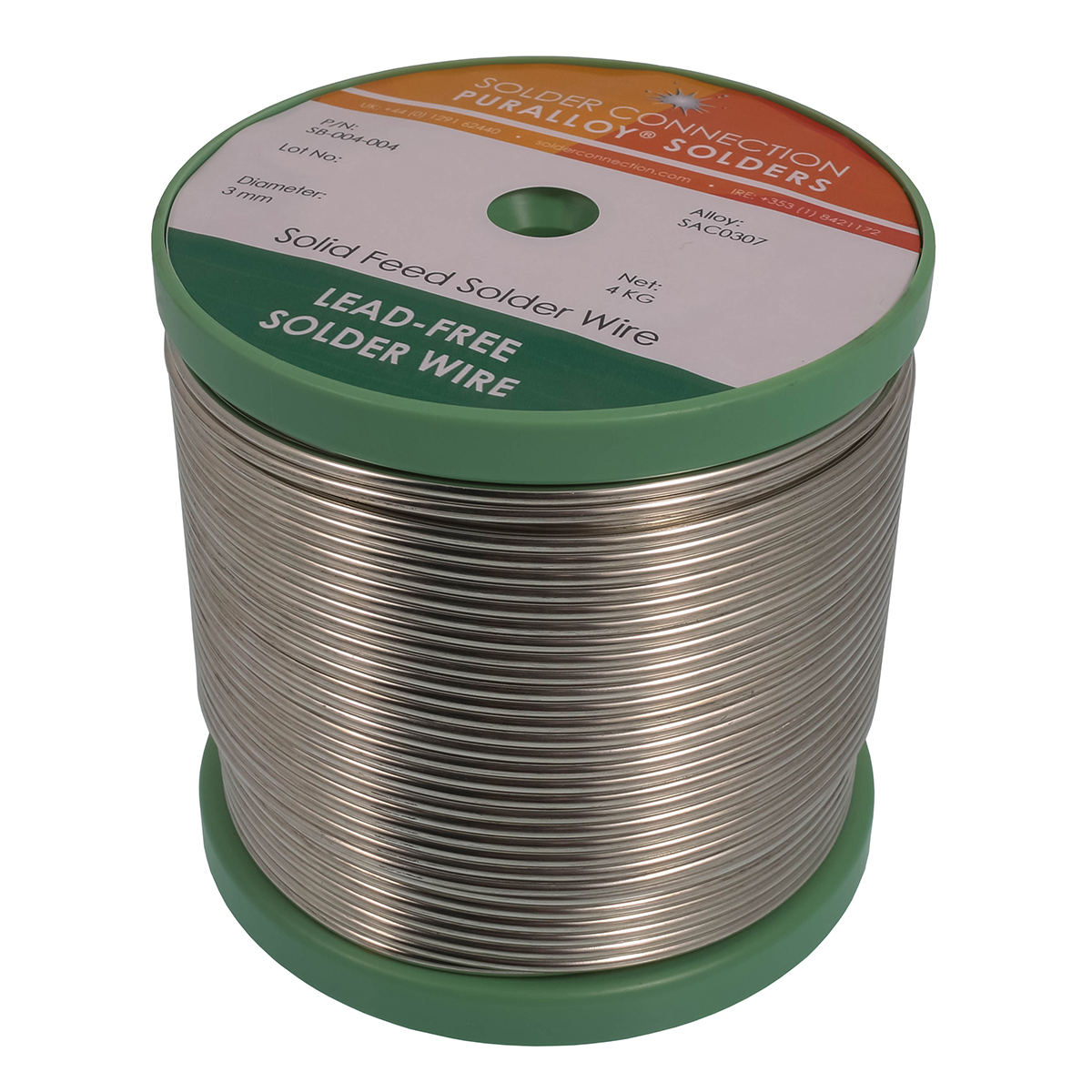 Standard Alloys
Product
Type
Alloy
Diameter
2mm
Diameter
3mm
Temp Range
(°C)
J-STD
ISO 9453
Puralloy® Solid Feed Wire - SAC305
Lead-Free
Sn96.5 / Ag3.0 / Cu0.5
x
x
217-219
x
x
Puralloy® Solid Feed Wire - SAC 0307
Lead-Free
Sn99 / Ag0.3 / Cu0.7
x
217-228
x
Puralloy® Solid Feed Wire - 63/37
Lead
Sn63 / Pb37
x
183
x
x