Grounding Products
Grounding Products such as Wrist Straps, Coil Cords & Heel Straps are an essential part of any ESD Preventative programme (EPA) to enhance safety and increase efficiency & production.
Grounding Products
A range of conductive Wrist Straps, Heel Straps & Coil Cords to prevent static being transferred from person to components, are available. To ensure the products continue to work effectivley we also supply testing stations which ensure items are properly grounded.
Standard coil cords are 1.8 metres long (6 ft) with dual moulding on terminations for maximum strain relief. All snaps have a 1 meg­ ohm safety resistor. (Unless otherwise specified). Options include Snap or Jack/Crocodile Clip endings.
Below are our standard, stocked grounding products, other sizes, colours and options may be available on request.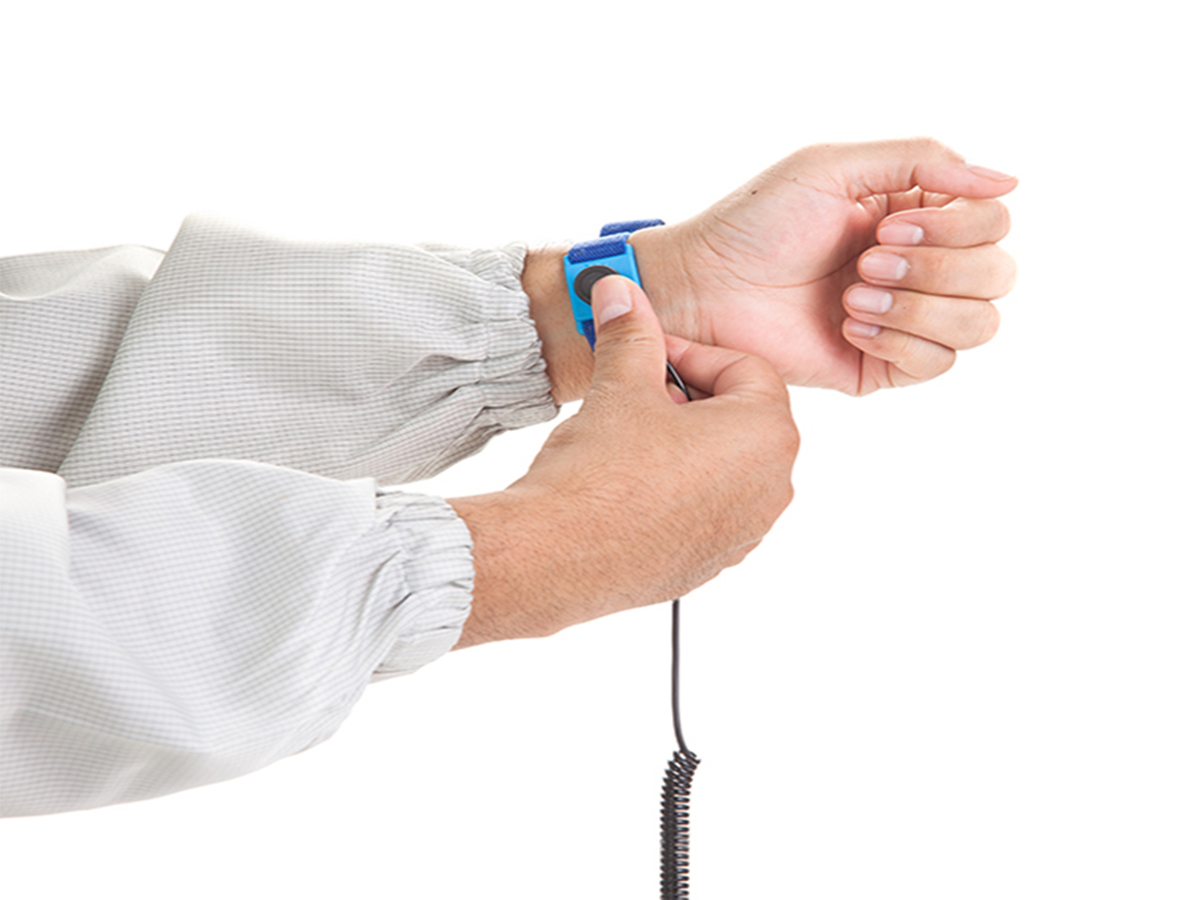 Foot Grounding
Product
Type
Feature
Fastener
Resistor (MΩ)
Standards
HS2
Heel
Non Marking
Velcro
1
ANSI-ESD S-20.20
EIA 625
HS2XL
Heel
Xtra Large - Non Marking
Velcro
1
ANSI-ESD S-20.20
EIA 625
HS2QR
Heel
Quick Release
Velcro
1
ANSI-ESD S-20.20
EIA 625
HS4VS
Heel
Disposable (PK 100)
-
-
IEC-61340-1-5
TG2
Toe
Elasticated
Velcro
1
ANSI-ESD S-20.20
EIA 625
Grounding Stations
| Product | Feature | Type | Connectors | Test Range (MΩ) | Standards |
| --- | --- | --- | --- | --- | --- |
| WST1 | Portable | Wrist Strap | Banana & 10mm Stud | 0.75 - 35 | ESD, CE, UKCA, RoHS and REACH |
| WST2 | Wall Mounted | Wrist Strap | Banana & 10mm Stud | 0.75 - 35 | ESD, CE, UKCA, RoHS and REACH |
| WST3 | Wall Mounted with Foot Plate | Foot/Wrist Strap | Banana & 10mm Stud | 0.75 - 35 | ESD, CE, UKCA, RoHS and REACH |