Metcal
Metcal provide innovative Benchtop Soldering Solutions across a range of applications. From Soldering Systems, to Convection Rework and Dispensing Equipment, Metcal have a solution.
Digital Dispensing Systems
From manual benchtop syringe dispensing systems, to hand dispensing and associated accessories, Metcal has a dispensing solution suitable for the electronic Industry. The DX-250 Series Digital Dispenser is economical, highly accurate and repeatable micro-air dispensing system which includes a digital timer and vacuum control for all types of fluids.
The DX-350 Series offers 10 user programmable dispense routines and 4 operating modes. The time, pressure and vacuum read-outs are displayed digitally. It is intuitive to use and allows accurate reproduction of sequences of beads or dots.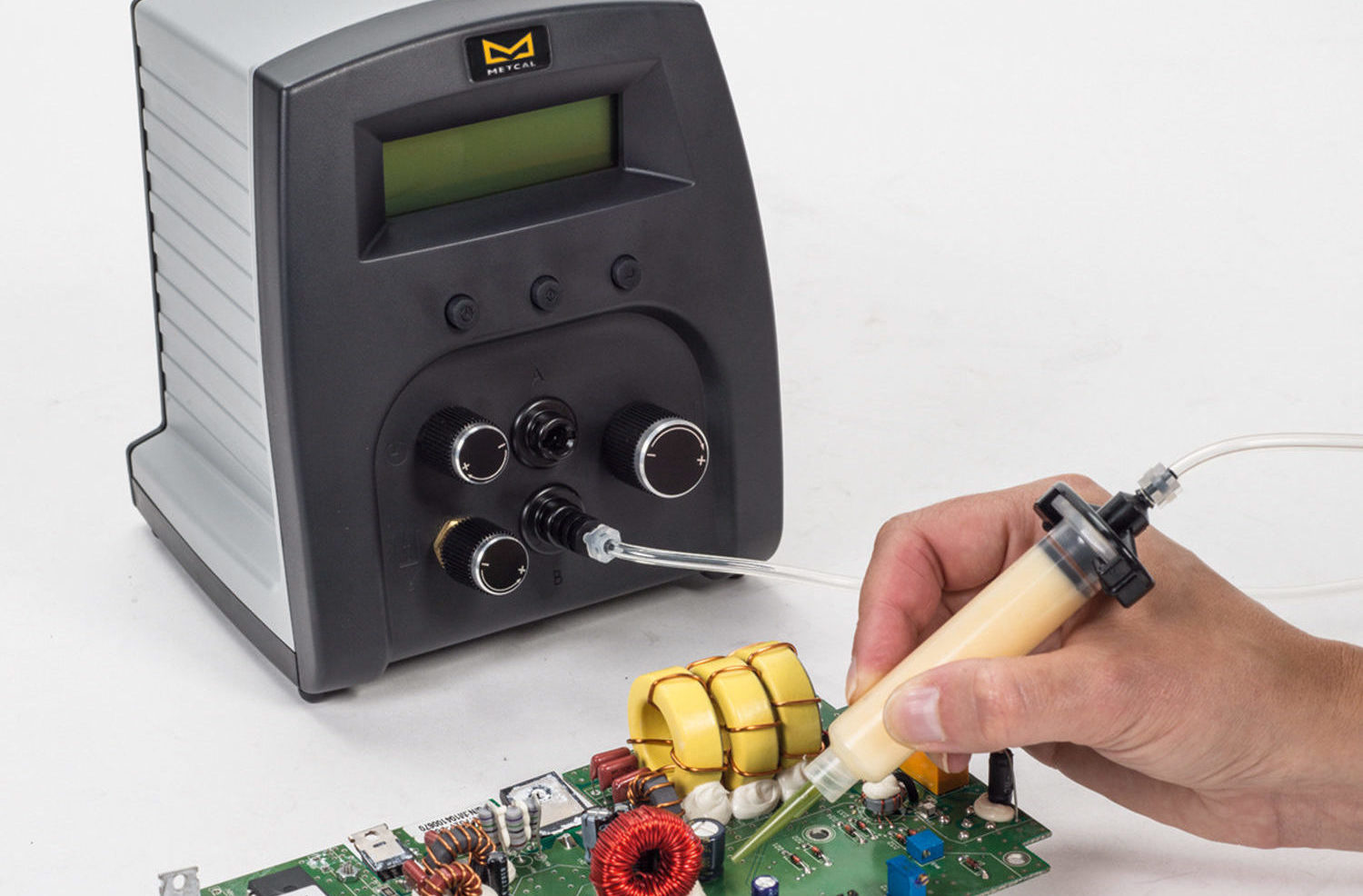 Digital Dispensing Systems
Product
Operating Pressure
Cycle rate (c/min)
Timing Range (sec)
Memories
Application
DX-250
0 to 6.9 bar
0 to 100 PSI
600
0.020-60
N/A
Entry Level Dispensing
DX-350
0 to 6.9 bar
0 to 100 PSI
1200
0.008-60
10 Programmable
Advanced Dispensing
DX-355
0 to 1.0 bar
0 to 15 PSI
1200
0.008-60
10 Programmable
Advanced Dispensing