MicroCare Electronic Cleaners
Easily remove fluxes, pastes, oils, grease, coatings and adhesives at inexpensive price and 'discover perfectly clean'.
MicroCare: Discover Perfectly Clean
For over 30 years MicroCare has helped companies around the world 'discover perfectly clean'. Their products are designed to clean circuit boards at the lowest possible cost. With a focus on SMT production lines their products are commonly used on stencil printers, reflow ovens and at inspection & rework areas.
Electronics need to be properly cleaned to perform as expected. MicroCare electronics products are ideal for cleaning at every point in the SMT production line including stencil printers, reflow ovens, QC inspection stations and PCB cleaning, rework and repair areas. MicroCare have both the products and the know-how to get your electronics perfectly clean, maximizing their potential and minimizing costs.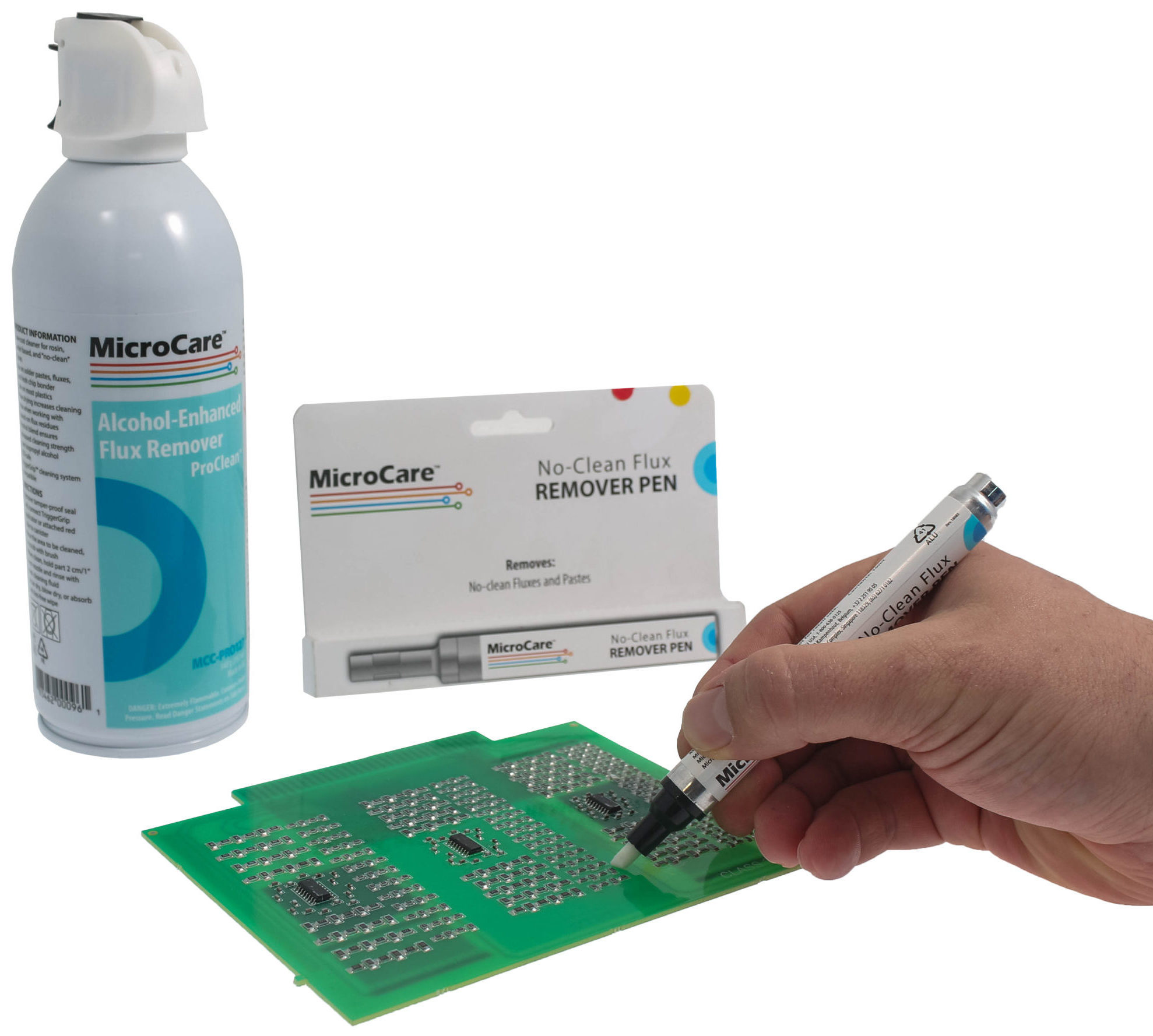 Flux Removal
MicroCare Flux Removers are some of the most versatile & effective precision cleaning products available. The range is specifically engineered to offer a wide range of solutions for various materials & contamination's.
From general purpose removers (Flux Remover C), to heavy duty cleaners (SuprClean) ideal for removing rosin, there is a cleaner for every application. To discuss your application and identify a solution contact our Sales office and speak to a member of our technical team.