3D Printing Extraction
BOFA are a world leader in fume extraction technology, delivering innovative quality product solutions that combine high performance with low cost of ownership.
3D Printing Extraction
BOFA have designed and manufactured a range of filtration systems aimed at removing vapours caused by 3D printing. 3D PrintPRO models and the AM range, provide filtration and atmosphere management solutions in compact units. The AM 400 unit contains high efficiency filters, within a completely sealed housing, allowing individual filters to be changed more efficiently without the need for isolation of the machine.
For advise on which 3D Fume Extraction System is best suited to your 3D printing application contact our Technical sales team or check out BOFA's guide for standard application here.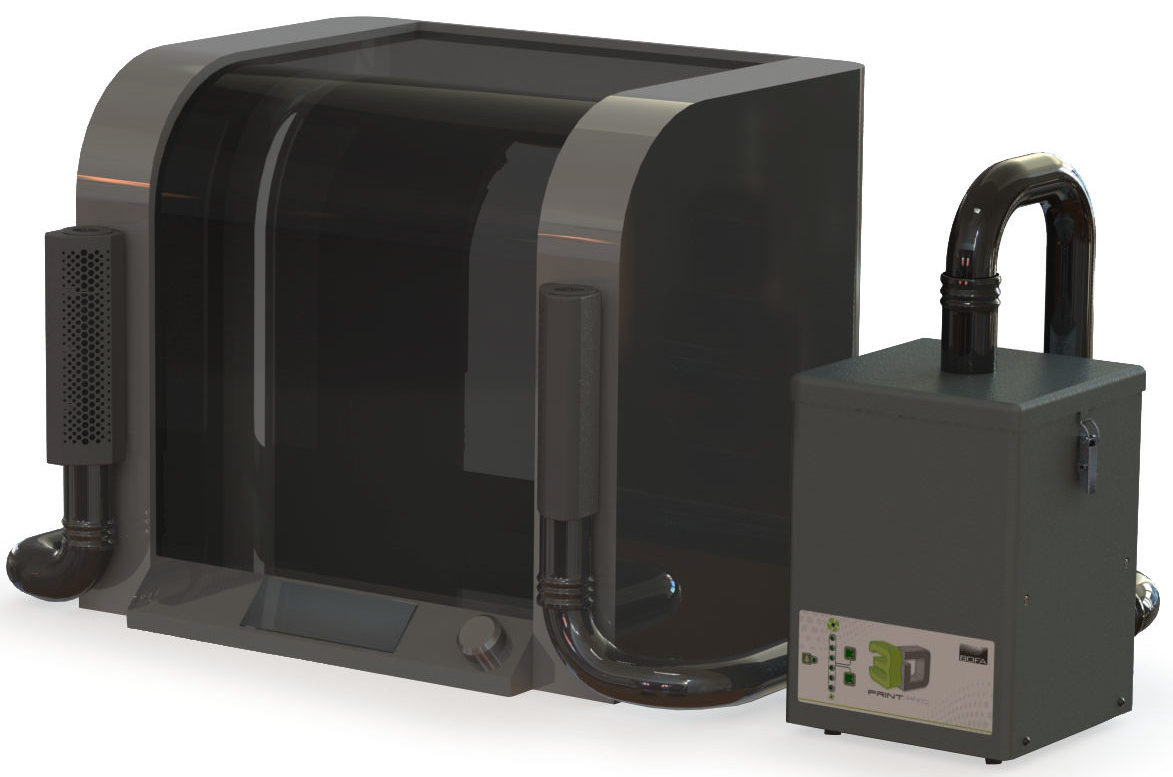 Product
Part No
Voltage
Pre Filter
Combined Filter
Application
3D PrintPRO 2
L5444-0000
230v
A1030102
A1030099
Low Volume
3D PrintPRO 3
L5544-0000
230v
A1030102
A1030099
Enclosed/Partially
enclosed Printers
3D PrintPRO 4
376002-2127
230v
N/A
A1030469
High Performance Printers
AM 400
AM400
230v
N/A
A1030460 /
A1030462
Inert particulates