Metcal
Metcal provide innovative Benchtop Soldering Solutions across a range of applications. From Soldering Systems, to Convection Rework and Dispensing Equipment, Metcal have a solution.
The Future of Soldering
Founded in 1982 Metcal has been delivering soldering solutions for over 40 year and today have accelerated the pace of global innovation, forging developments in hand soldering, convection rework, fume extraction, and fluid dispensing.
Solder Connection is the foremost Technical Distributor for the complete range of Metcal Soldering and De-soldering Systems together with convection rework and solder fume extraction equipment. In addition we stock a full range of accessories and replacement parts.
For advice on Metcal's product range or for more information on any of the systems please contact our Sales Office and ask to speak to a member of our technical team.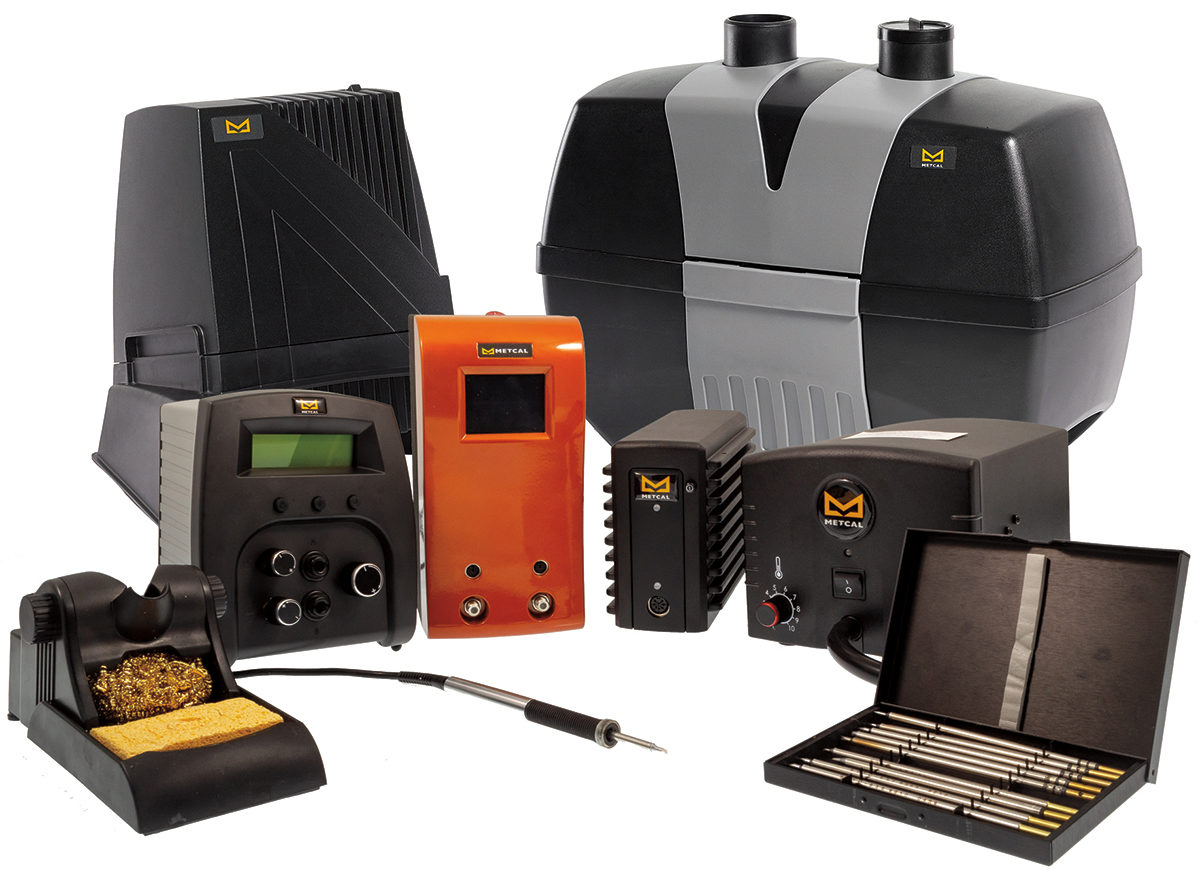 Connection Validation
Currently, the industry relies on a visual inspection of the solder joint. Metcal's Connection Validation (CV) evaluates the quality of the solder joint by calculating the intermetallic compound formation and provides closed loop feedback. Following the success of the CV-5210, Metcal introduced the CV-510, packing all of the Metcal Connection Validation technology into a compact, economical housing.
The CV Series is available with a range of handpieces and work stands, covering a broad variety of hand soldering applications. A full range of Soldering Tips and Upgrade Kits are also available.