Ultrasonic Cleaning
Solder Connection are a distributor of Ultrawave Ultrasonic Equipment. What is Ultrasonic Cleaning and how can it aid your cleaning process?
Q Series
Ultrawave's Q-Series offer repeatable & traceable cleaning performance for a wide range of industries. Incorporating Frequency Leap technology, the Q-Series provide excellent ultrasonic activity with validated results for use in Scientific & laboratory, Veterinary Surgeries, Healthcare and many other industries. Available in sizes of 2.5-25 Litres, the Q-Series is operated by a digital control ensuring that precise & accurate cleaning requirements can be met.
For advice and guidance on which Ultrasonic Bath is the most suitable for your workplace, contact our Sales office and speak to a member of our technical team.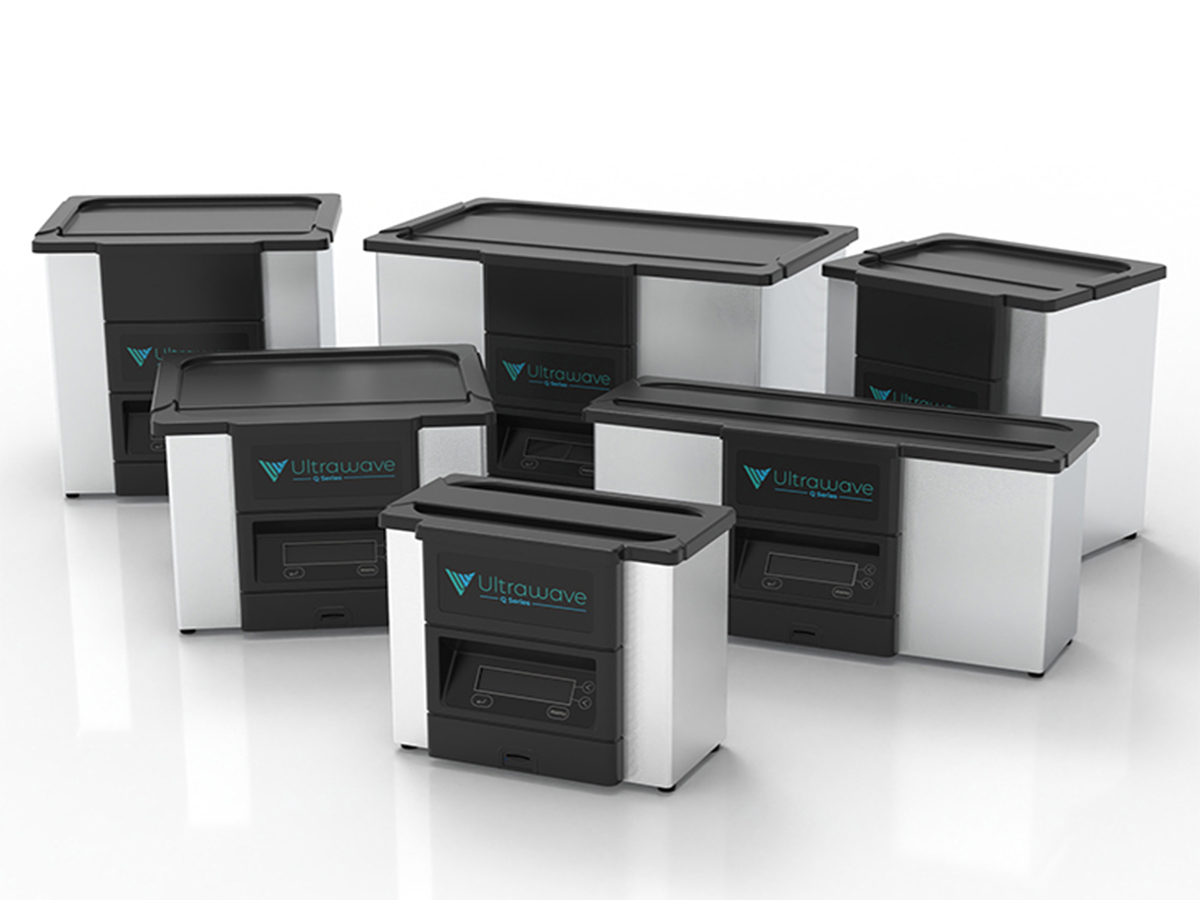 Product
Capacity (L)

External Tank
Dimensions (mm)
Internal Tank
Dimensions (mm)
Basket
Dimensions (mm)
Ultrasonic
Power (w)
Heater
Power (w)
QS5
4.5
345 x 200 x 265
300 x 150 x 150
275 x 125 x 90
100
150
QS10
9.5
550 x 180 x 265
500 x 140 x 150
460 x 110 x 90
200
250
QS12
12.5
345 x 285 x 365
295 x 245 x 200
265 x 215 x 140
200
300
QS13
12.5
375 x 490 x 265
330 x 300 x 150
295 x 265 x 110
200
300
QS18
17.5
375 x 345 x 365
330 x 300 x 150
285 x 260 x 140
300
450
QS25
25
500 x 345 x 365
500 x 300 x 200
470 x 270 x 140
400
650