Ultrawave Ultrasonic Cleaning
Ultrawave products are suitable for a wide range of industries, including Printed Circuit Boards in the Electronics Industry.
Ultrawave
Ultrawave are one of the largest independent manufacturers of ultrasonic cleaning equipment in the UK. Their range of ultrasonic baths and cleaners are designed, manufactured and tested in Cardiff, giving them complete control of their processes and the flexibility to meet individual customer requirements.
Over the past 25 years, Ultrawave's precision ultrasonic cleaning systems have been incorporated into manufacturing, processing, decontamination, servicing and maintenance programmes in different companies all over the world. Their cleaners range in size from 0.5 litre benchtop baths, to larger industrial ultrasonic cleaners and multi-stage automatic handling systems tailored to individual customer's requirements.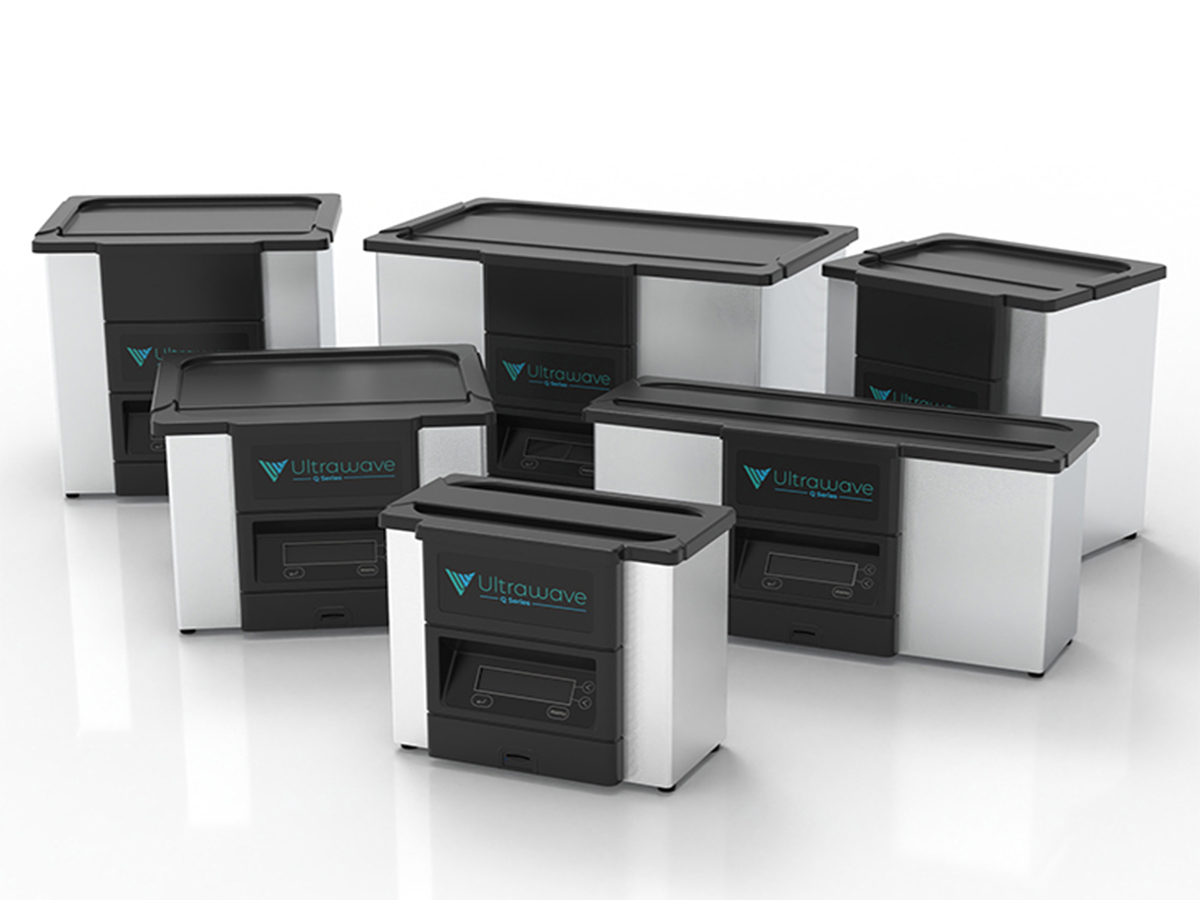 What is Ultrasonic Cleaning?
Ultrasonic Cleaning is the use of sound waves through water to create microscopic implosions, removing contamination from surfaces, nooks and crannies. The imploding bubbles act like microscopic scrubbing brushes throughout the cleaning tank and remove dirt from all over the item, far more effectively than most other methods.
Ultrasonic Cleaning is achieved by submerging a part within a tank, filled with a detergent/water mix. The part must be completely submerged before the sound waves (ultrasonics) are applied.