Metcal
Metcal provide innovative Benchtop Soldering Solutions across a range of applications. From Soldering Systems, to Convection Rework and Dispensing Equipment, Metcal have a solution.
Hot Air Systems
Metcal manufacture a range of hot air convection tools, ranging from hand-held appliances to digital pencils, which a ideal for rework applications. The HCT2-120 digital handheld convection tool is ideally suited for light rework applications, which use smaller components and integrated circuits. Its small nozzle sizes and precise and controllable airflow
Metcal's new HCT-910 Hot air Rework System replaces the HCT-900 as a versatile solution for a wide variety of production and rework applications, which both ensures operator safety and maximises efficiency.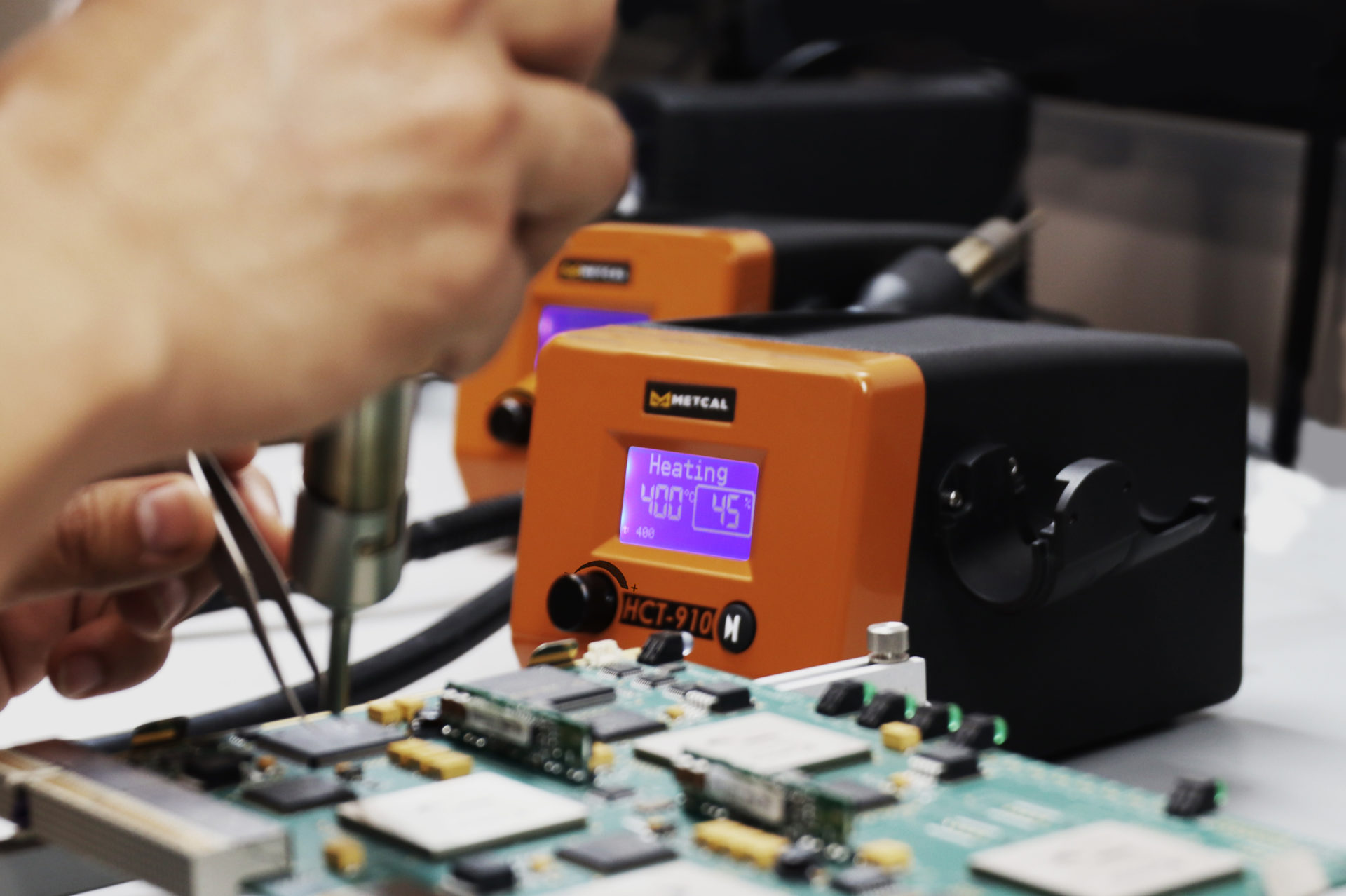 Hot Air Rework Systems
Product
Power (W)
Nozzles
Airflow (LPM)
Output Temp (°C)
Application
HCT-910
900
HB
5-120
50 - 600
A variety of production / rework applications.
HCT2-200
200
HN-HCT2-BENT-6
HN-120KIT-6
1.5-7
100-450
Light rework with very small components
& package sizes
HCT-1000
600
HN
5-25
Up to 450 °C
Programmable hand held tool to both remove
& place components.