About Us: Solder Connection
Solutions in Soldering Technology for over 30 Years, suppling a full range of Soldering products and consumables.
About Us
Solder Connection Ltd are one of the UK and Irelands foremost technical supplier of soldering materials for both the Electronic and Industrial sectors.
Founded in 1989, Solder Connection has over 30 years of experience supplying soldering products and consumables within the Electronics industry. Based in Chepstow, Solder Connection offers technical support and boasts a fully integrated management system comprising of ISO 9000.
Our proven track record combined with extensive technical expertise, allows us to fully support our customer's requirements and provide solutions for the full manufacturing process.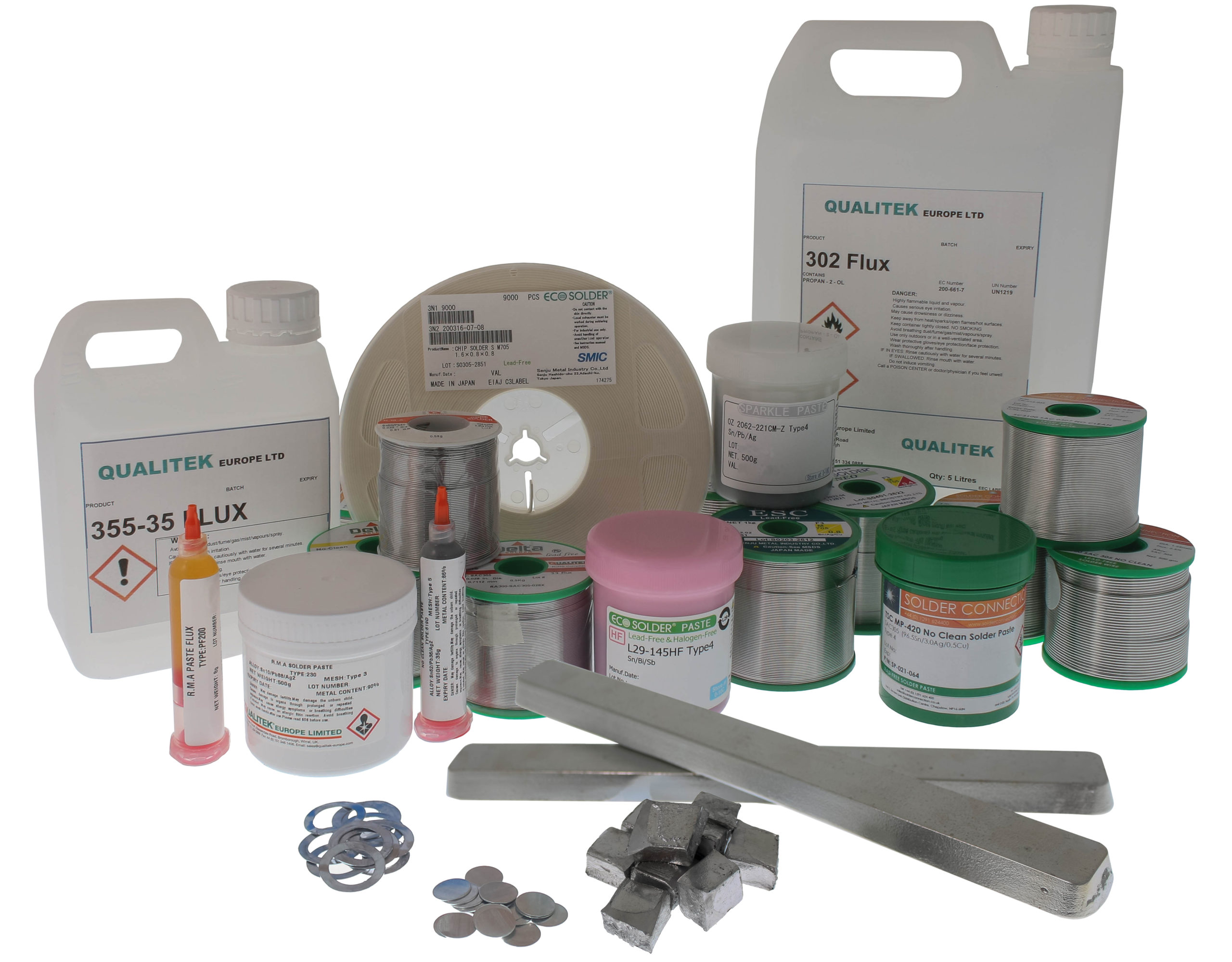 Product Range
Solder Connection supply a full range of Soldering products and consumables, aiming to be a 'one stop shop' for all your soldering requirements.
From Soldering Systems to Flux removers, Solder Connection partner with a range of exceptional brands including Metcal, stocking a full range of their systems and accessories; BOFA, providing their full range of Extraction units; MicroCare, a manufacturer of Cleaning Chemicals; Qualitek; stocking a range of Solders & Fluxes and Tannlin promoting their Stencil Manufacturing service, to name a few.
In addition, Solder Connection are the UK and Irelands technical partner for Senju, supplying their quality soldering pastes, wires and preforms, whilst reflecting their strong sense of corporate responsibility. You can find our Conflict Minerals Policy and CMRT downloads here or view our partnership with the International Tree Foundation here.
Feedback from our clients
'I have used Solder Connection for many years while working in different companies. They have provided excellent service and advise on all types of equipment involved with electronics manufacture. The service they also provide with jig manufacture and design has been very good quality and cost effective'.
'I have been working with Solder Connection as the main supplier to May & Scofield, of Solder system consumables, paste screens, manual solder stations and supporting technical services, for the past 17 years. In that time Solder Connection has maintained a 100% on-time record supply of quality products and services including technical assistance and LEV compliance services. Support and sales services easy to contact and responsive with excellent on-site Technical Sales visits. In summary a good supplier to work with.'
'An invaluable partner in modernising our assembly department. Their quality products, on-site training, and reliable & professional services have been instrumental in helping us stay up to date with the latest technology and increasing our efficiency. We are very grateful for their contributions and look forward to continuing to work with them.'
'Always my first point of call, 9 out of 10 times they have a solution for me. They always go that extra mile with customer support and service
'We are always really impressed how quick and efficiently our enquiries are dealt with. Delivery times for quotes and equipment supplied are turned round within days including the bespoke products that are made for us. I'm very happy to be working with Solder Connection.'
'If you are looking for a company to look after you from the first stage of your production, Solder connection is the company you are looking. With such a huge range of applications covering your Production/ Quality Challenges… Solder Connection will work with you to achieve a high-quality standard and best Production demands… with excellent products, outstanding service, acknowledgement  & expertise, achieving a quick turn over. A go to Company.'