ESD Clothing
ESD clothing is an important part of many electronic engineering and manufacturing companies, health environments, laboratories, and precision engineering facilities.
ESD Clothing
Electrostatic discharge safe clothing is specifically designed to prevent static charges that pass from a person, or their clothing, into the surrounding area. They are worn whenever static damage is a concern and are common practice in a number of industries. Some of the most common types of anti-static clothing you'll find are smocks, coveralls and boots. All ESD safe clothing must meet the Standards set by the IEC-61340-1-5 International Standard in order to properly protect the employees or person and the surrounding environment.
Solder Connection provide a range of antistatic Jackets, Coats, Shoes and Gloves designed to aid in creating an anti static safe environment. These are available in a range of sizes, the most common are listed below. Other clothing types may be available on request.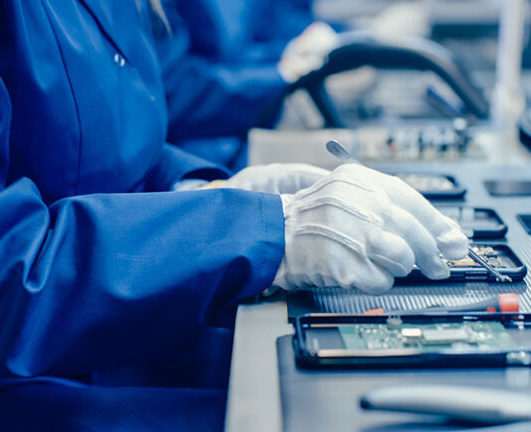 Gloves
| Product | Feature | Colour(s) | Available Size(s) | Application |
| --- | --- | --- | --- | --- |
| GP | Coated Palm | Grey / White | S / M / L / XL / 2XL | Electrostatic protected areas. |
| GT | Coated Tips | Grey / White | S / M / L / XL / 2XL | Electrostatic protected areas. |