Kynar Wire
A comprehensive range of insulated wrapping wires for use within electronics and electrical insulation. Available in a range of gauges & colours for easy identification.
Kynar Wrapping Wire
Kynar wires (also called PVDF – Polyvinylidene Fluoride) are insulated wrapping wires which feature superior mechanical properties, high flexibility and excellent resistance to harsh chemicals. Kynar Wire is widely used as a method of wire wrapping terminations within the electronics and electrical installation industry, but also finds its place in industries including construction, communication and automotive wiring.
Solder Connection supplies a standard range of Kynar wire in 26 and 30 Gauge, available in a variety of colours for easy identification. Other gauges and colours may be available on request.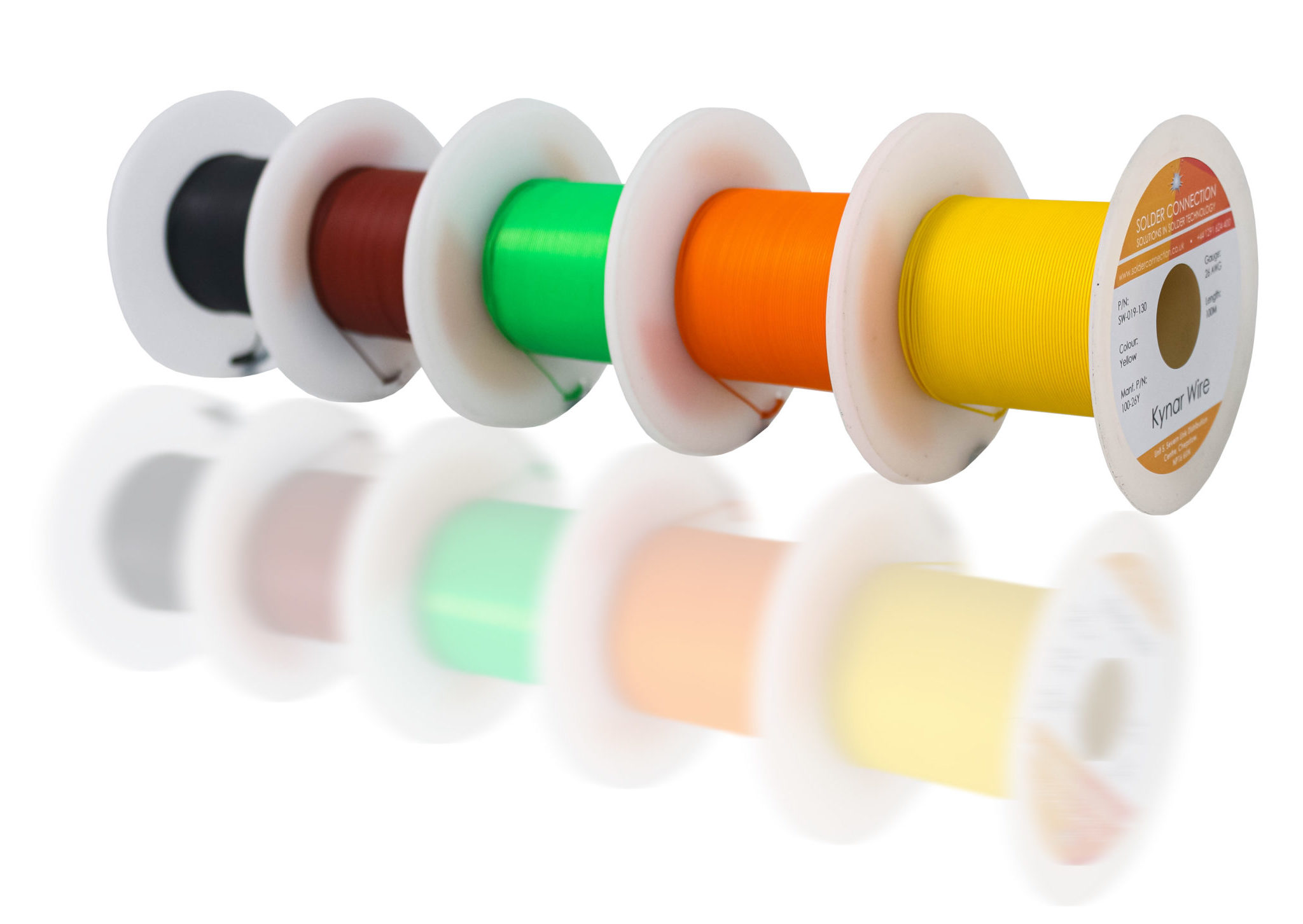 Wire Gauge
Wire Diameter
(mm)
Insulation Diameter
(mm)
Number of
Conductors
Length
(m)
Length
(m)
Available Colours
26 AWG
0.4
0.69
1
100
500
Red, Blue, Green & Yellow
30 AWG
0.25
0.5
1
100
500
Red, Blue, Green & Yellow